---
UK & INTERNATIONAL PA Membership is exclusively for PAs/EAs and administrative personnel working outwith Scotland.  We are passionate about the PA Profession and we invite you to sign up for the free monthly e-news from Scottish PA Network.
News:  Thank you to the amazing Bonnie Low-Kramen for the inspirational workshops and learning at this year's Annual PA Conference & Awards 2017, in association with HAYS PA & Secretarial.  Last year Melba J Duncan, CEO of The Duncan Group, was our keynote, and we were thrilled to have Bonnie with us this year.
2018 dates shortly to be announced.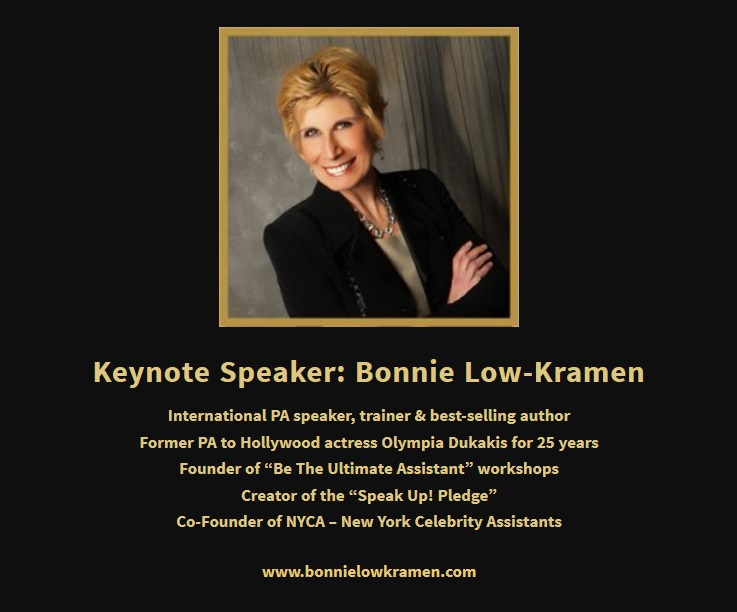 We look forward to welcoming you to Scottish PA Network and our growing community.
Rosemary McLennan
Founder & Managing Director – Scottish PA Network
---