---
UK & INTERNATIONAL PA Membership is exclusively for PAs/EAs and administrative personnel working outwith Scotland.  We are passionate about the PA Profession and we invite you to sign up for the free monthly e-news from Scottish PA Network.
Join us for the Annual Conference & Awards 2017 with Keynote Bonnie Low-Kramen.  Theme for the day is "Assistants Taking the Lead in Today's Workplace"
Full agenda and bookings:  www.scottishpaawards.com  (£65pp + VAT + booking fee)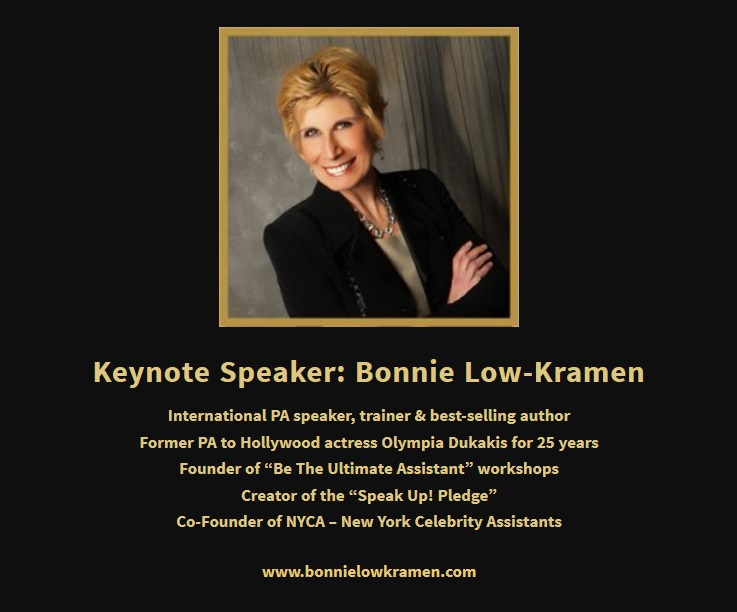 We look forward to welcoming you to Scottish PA Network and our growing community.
Rosemary McLennan
Founder & Managing Director – Scottish PA Network
---